PRELIMINARY EVALUATION OF THE STATUS OF ALOE DHUFARENSIS LAVRANOS (ASPHODELACEAE JUSS.) IN THE ARABIAN PENINSULA
Abstract
Assessment of plant species in particular rare and endemic is essential for monitoring and conservation planning. I aimed to support conservation activities by addressing knowledge of the status of Aloe dhufarensis Lavranos, one of the endemic plants in the Arabian Peninsula. Information on the status and distribution range of A. dhufarensis in the Arabian Peninsula is almost absent. To Assess A. dhufarensis according to IUCN categories, Extent of Occurrence (EOO) and Area of Occupancy (AOO) were created and measured using ArcMap 10.8. The species is described and illustrated; the distribution of the species was mapped. The evaluation and the conservation status of this plant species are reported according to the context of IUCN Red List guidelines and criteria.
Keywords:
Aloe dhufarensis, Arabian Peninsula, Conservation, Evaluation, IUCN.
Downloads
Download data is not yet available.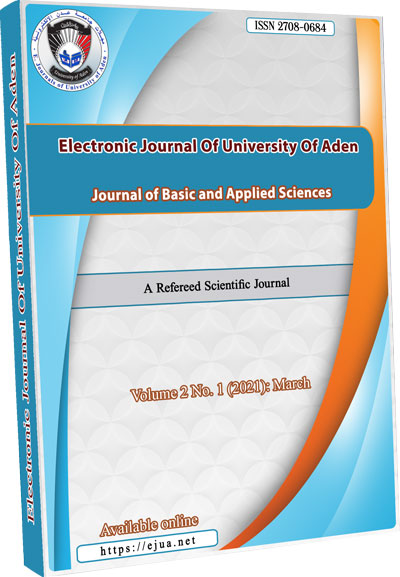 How to Cite
Al-Khulaidi, A. W. A. (2021). PRELIMINARY EVALUATION OF THE STATUS OF ALOE DHUFARENSIS LAVRANOS (ASPHODELACEAE JUSS.) IN THE ARABIAN PENINSULA. Electronic Journal of University of Aden for Basic and Applied Sciences, 2(1), 14-21. https://doi.org/10.47372/ejua-ba.2021.1.85
Copyright (c) 2021 Abdul Wali Ahmed Al-Khulaidi
This work is licensed under a Creative Commons Attribution-NonCommercial 4.0 International License.