EFFECTIVE FOR ENERGY IN HIGH SCRAPER BUILDINGS ( EXAMPLE: MAIN TOWER IN MAIN CITY – FRANKFORT , GERMANY)
Rubaia Ali Bin Ali Mohammed

Dept. of Architecture & Environmental Planning, Faculty of Engineering & Petroleum, Hadhramout University, Mukalla, Yemen

Hesham Hadi Al-Baiti

Dept. of Architecture & Environmental Planning, Faculty of Engineering & Petroleum, Hadhramout University, Mukalla, Yemen
Abstract
This research reviews detailed study of an effective realistic energy buildings and examines as an example building "Main Tower " located in the Germany city of Maine-Frankfurt. The main objective of the research is to know how and which the kind of sources which a building "Main tower " derives its energy, as well as to display and absorb the methods used to activate the energy utilized to operate the tower.
Perhaps the most distinctive thing in this building is its trendy and modernity. The company which owners the building attempted to use the latest technological science and knowledge expertise to construct the building, making it one of its few energy-saving buildings.
The research was concluded by introducing the most important findings and recommendation.
Keywords:
Effective realistic energy building, Multiple energy sources, Insurance amenities.
Downloads
Download data is not yet available.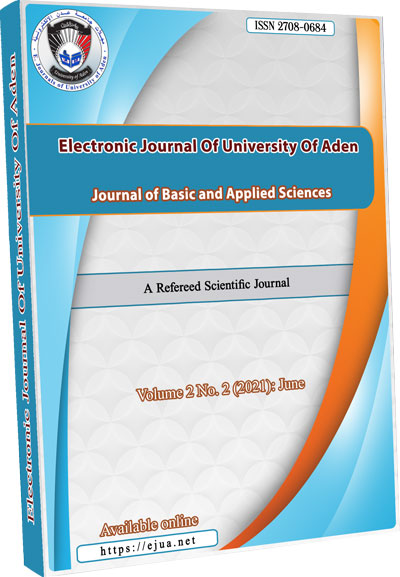 How to Cite
Mohammed, R. A. B. A., & Al-Baiti, H. H. (2021). EFFECTIVE FOR ENERGY IN HIGH SCRAPER BUILDINGS ( EXAMPLE: MAIN TOWER IN MAIN CITY – FRANKFORT , GERMANY). Electronic Journal of University of Aden for Basic and Applied Sciences, 2(2), 77-86. https://doi.org/10.47372/ejua-ba.2021.2.93
Copyright (c) 2021 Rubaia Ali Bin Ali Mohammed, Hesham Hadi Al-Baiti
This work is licensed under a Creative Commons Attribution-NonCommercial 4.0 International License.