INTEGERATED WATER RESOURCES MANAGEMENT FOR TAIZ BASIN
Hasson A. Hanbala

Department of Geography, Faculty of Aden Education, University of Aden, Aden, Yemen
Abstract
The Integrated Water Resources Management of the Taiz Basin represents a set of integrated technical and regulatory policies as well as procedures aimed in making the best use of water resources to achieve sustainability for future generations. This takes place through institutional structures that include technical and administrative elements specialized in water planning and are eligible to develop programs in order to protect all surface and groundwater waters securing the economic and social objective of water resources protection. As a result of the critical conditions of water resources at the basin level in term of their limited and deteriorating quality, the importance of dealing with resources and managing them as well as developing a strategy that addresses all the factors influencing these resources in an integrated manner. The water scarcity is only one of the main elements of the problem in the research area. The rest of the elements are related to how to regulate the relationship between the beneficiaries of water, so as to achieve the interest of all and increases the ability of water resources to cope with different variables in order to exploit them and thus continue for the longest possible period of time.
Keywords:
Integrated water resources management, Taiz basin, water resources strategy, water planning, water policy.
Downloads
Download data is not yet available.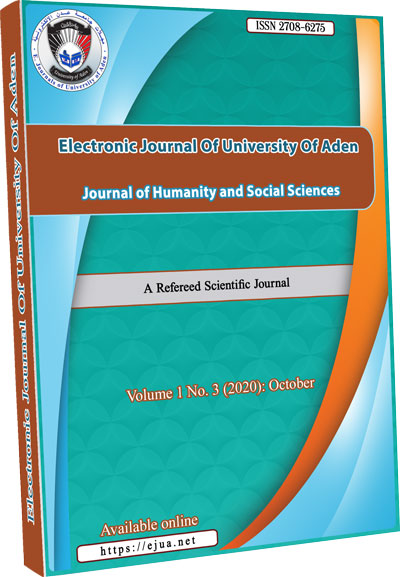 How to Cite
Hanbala, H. A. (2020). INTEGERATED WATER RESOURCES MANAGEMENT FOR TAIZ BASIN. Electronic Journal of University of Aden for Humanity and Social Sciences, 1(3), 272-282. https://doi.org/10.47372/ejua-hs.2020.3.48
Copyright (c) 2020 Hasan Hanbala
This work is licensed under a Creative Commons Attribution-NonCommercial 4.0 International License.